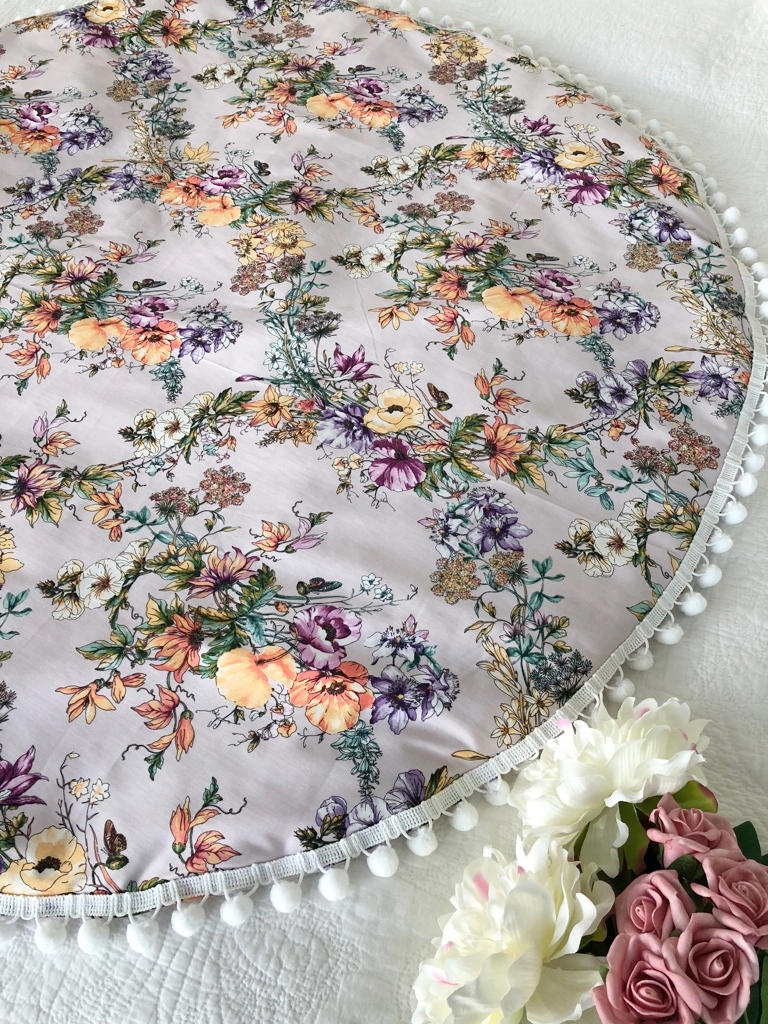 Violet floral playmat
Gorgeous thick padded playmat in a soft violet and vibrant floral fabric finished with a white pom pom trim.
Cotton front and back with a thick, soft wadding insert. Each mat measures approximately 1.1 metre in diameter.
NOTE: Pom Pom trim can be a choking hazard so please ensure you supervise your baby on the playmat.